Lately I've been working on other projects, so once again my moderns have been sidelined. I have a post written up covering my Middle Eastern figures which is awaiting …well those models actually being finished. However meanwhile we did manage to play a modern game at the club tonight.
Still not having managed to find some workable modern rules, we decided to go ahead and convert some which we knew already worked. With some tweaks and simplification Star Wars: Legion seems to work pretty well as a modern wargame. It could still do with some work, and we'll be playing another game next week. Ideally then thinking about adding in fancier equipment.
Each side was a platoon of three squads and a command element. The squads were seven men with a RPG and a LMG. The command was six men, with a MMG and DMR. These were backed by a HMG team, Recoilless Rifle/ ATGM and three vehicles; a soft skin technical, armoured car, and a IFV. Next week a small Special Forces team will be added (to try out infantry with better than bare bones stats).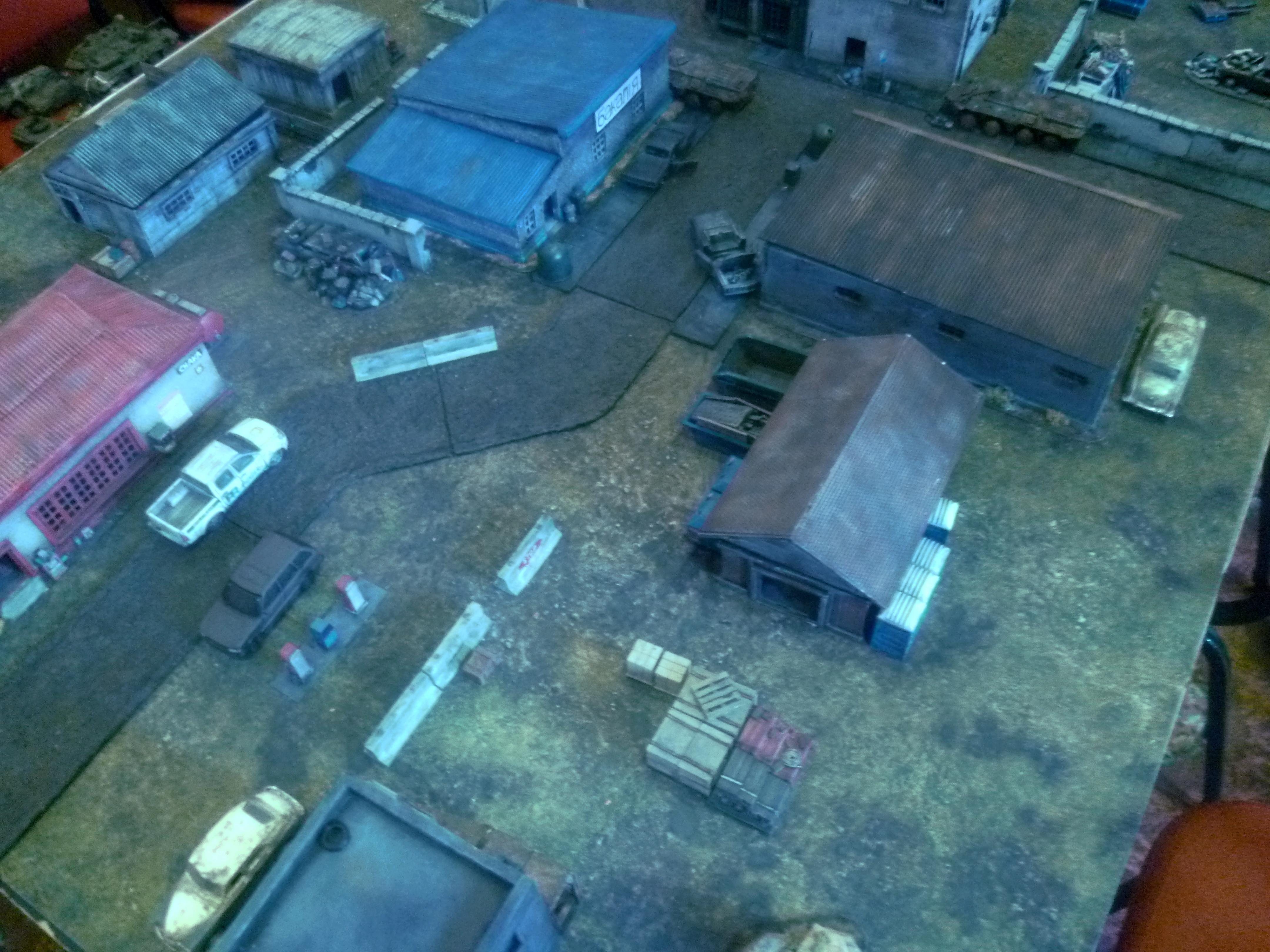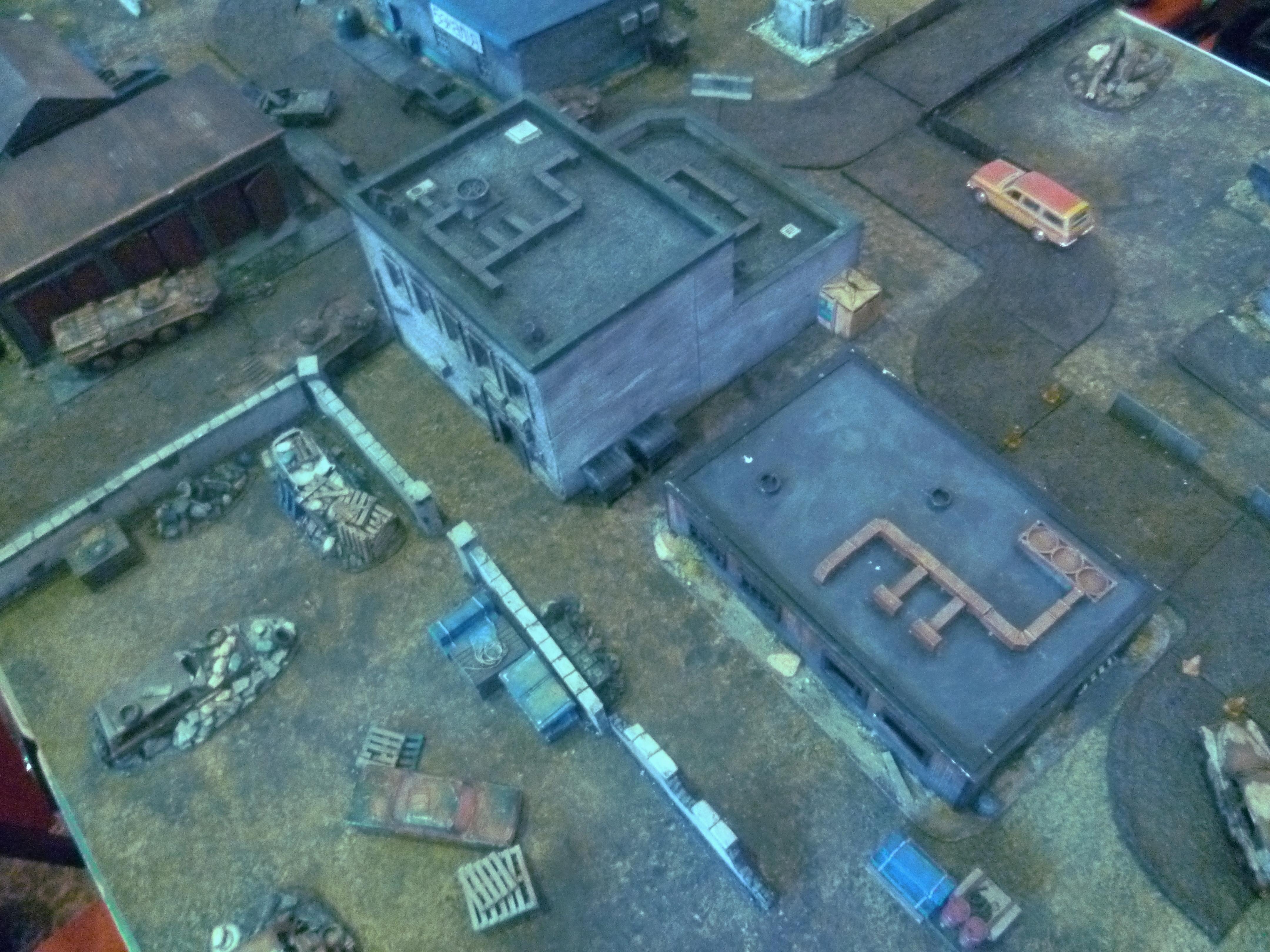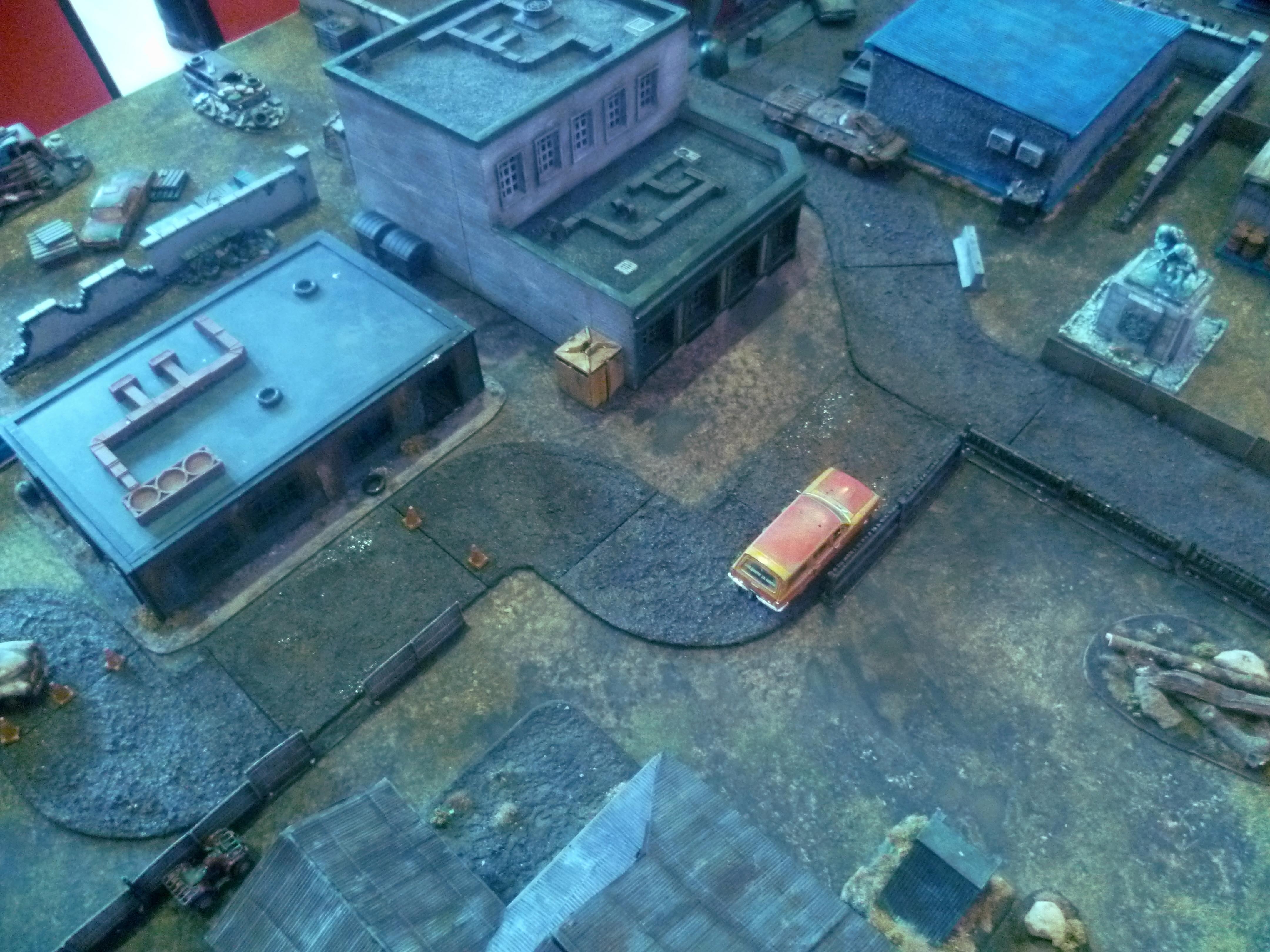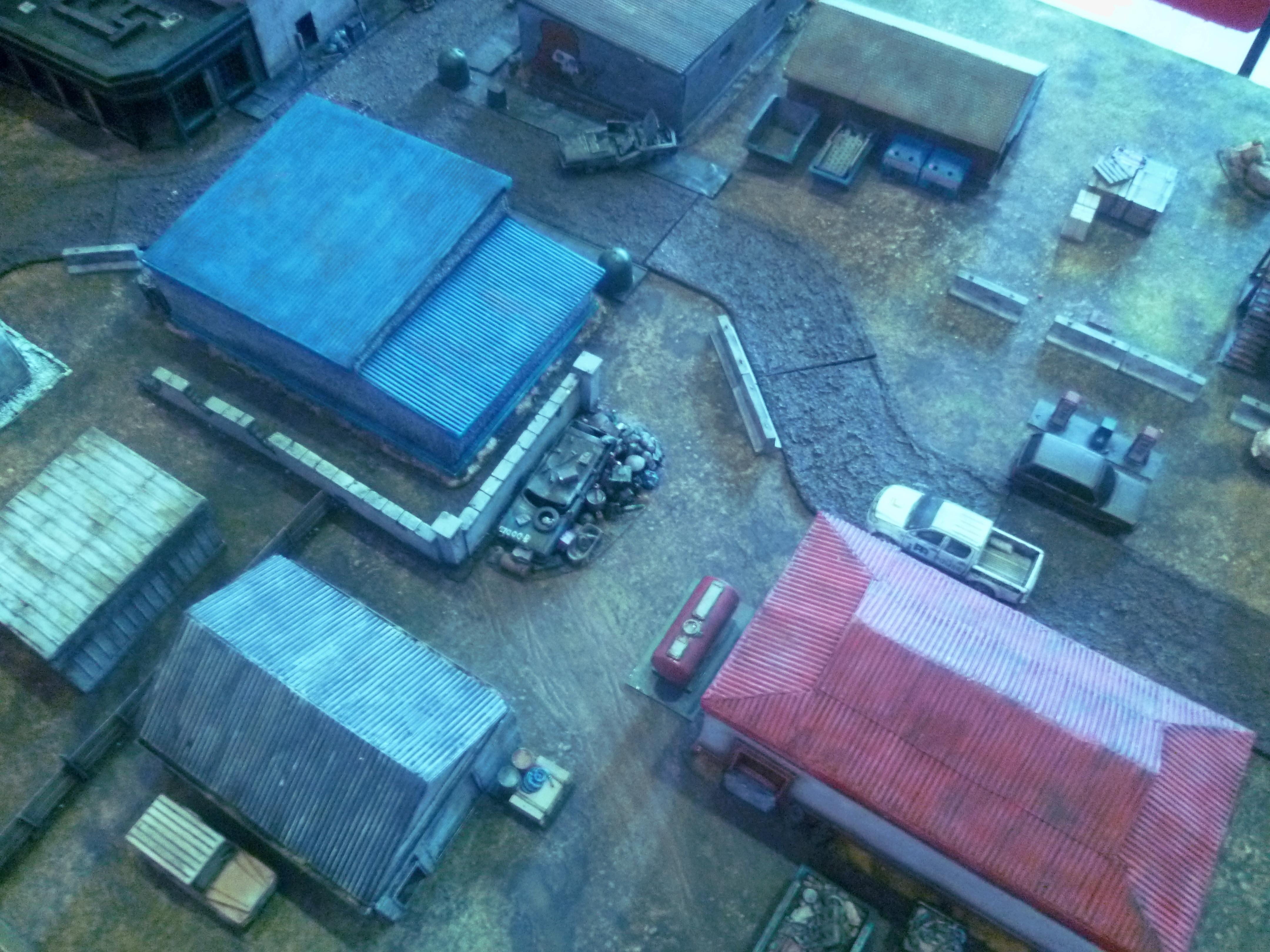 The aim was to play this as a wargame, not a military simulator. So whilst some weapons will be modified in future to have a bit more penetration, we aren't intending for 100% realism.
As was found with Spectre: Operations, playing a game on the more realistic end of the scale just isn't feasible for us. How deadly things were made it difficult to work with more than a squad – as you had to think moves ahead, or lose a load of guys as they run out in the open or fall prey to an erstwhile grenade.
Instead things were fairly simplified. Squad organisation for instance originally started out as A LMG, MMG, 2x UBL, 2x Disposable RPGs, an RPG, grenades and then all the AKs. Or in other words – who shoots first annihilates anything that moves. The same goes for bringing in things like BMP-3s (the heaviest vehicle we had was the 30mm gun on a BTR-3), with their 100mm main gun, co-axle 30mm, 3x 7.62 MGs and a few ATGMs. Though even with all of that, a single ATGM could ruin that IFV's day and we return to the whole "who shoots first wins" thing (and not the sort of engaging firefights we were having tonight).
The image quality suffered a bit as the night went on and we lost the light, apologies. Looking at my board I ought to add more smaller scatter objects like street lights, bus benches, etc – but well, I have those already, just not painted.
Oh, and there's some new buildings in there which I haven't posted before, ah, which I'll find the time to do a write up about eventually. There's still around four or five of the things needing painted as is.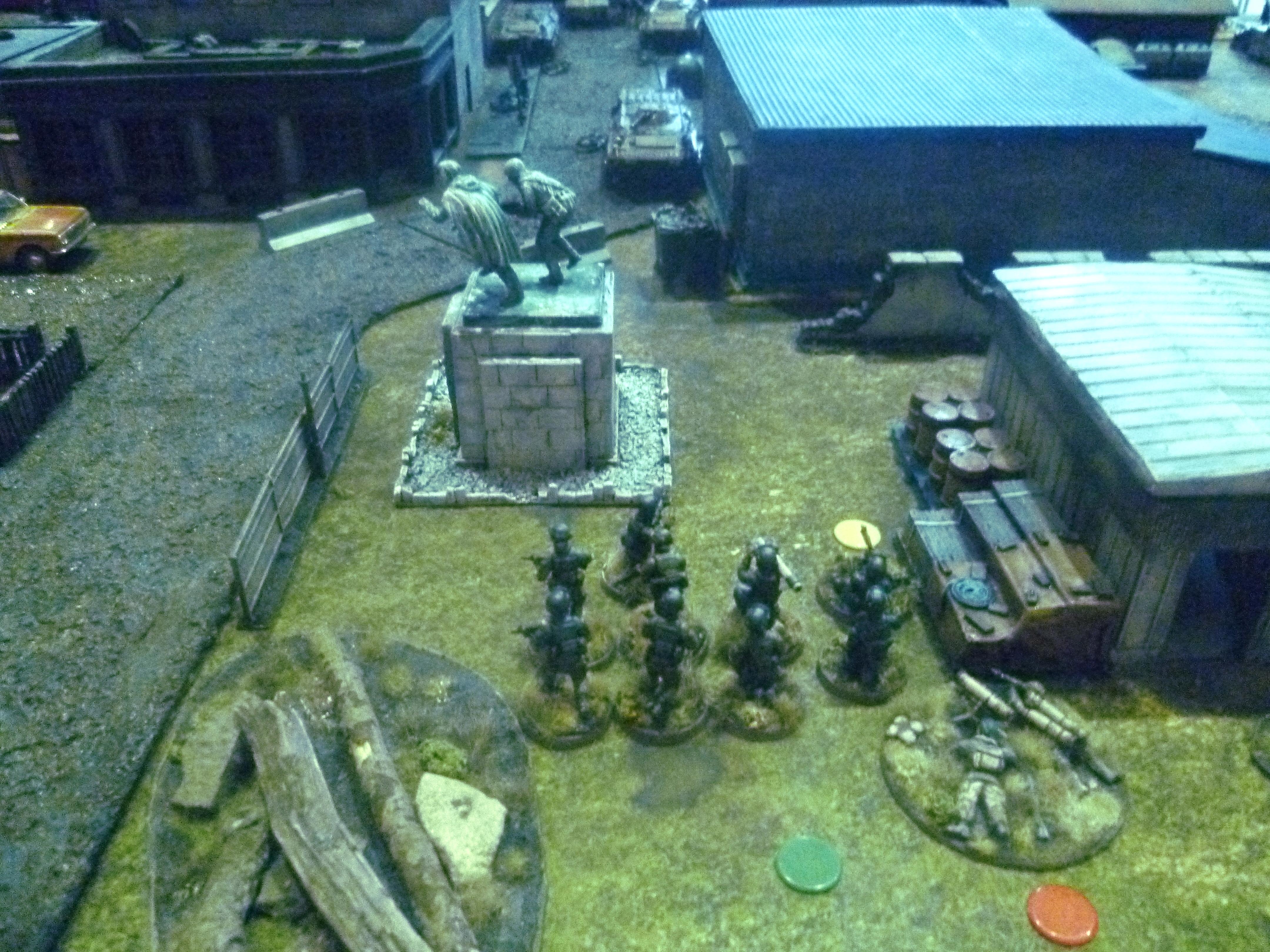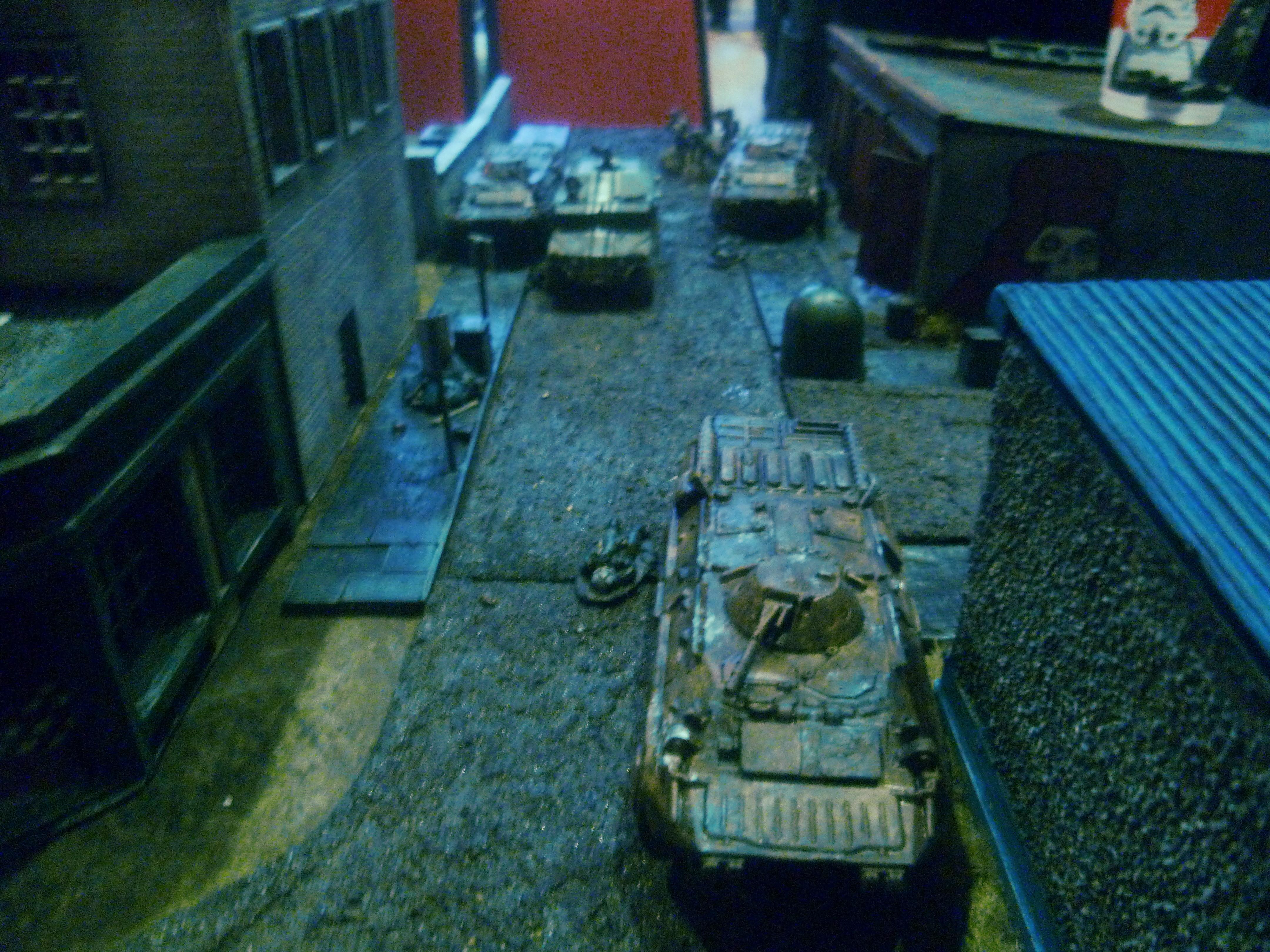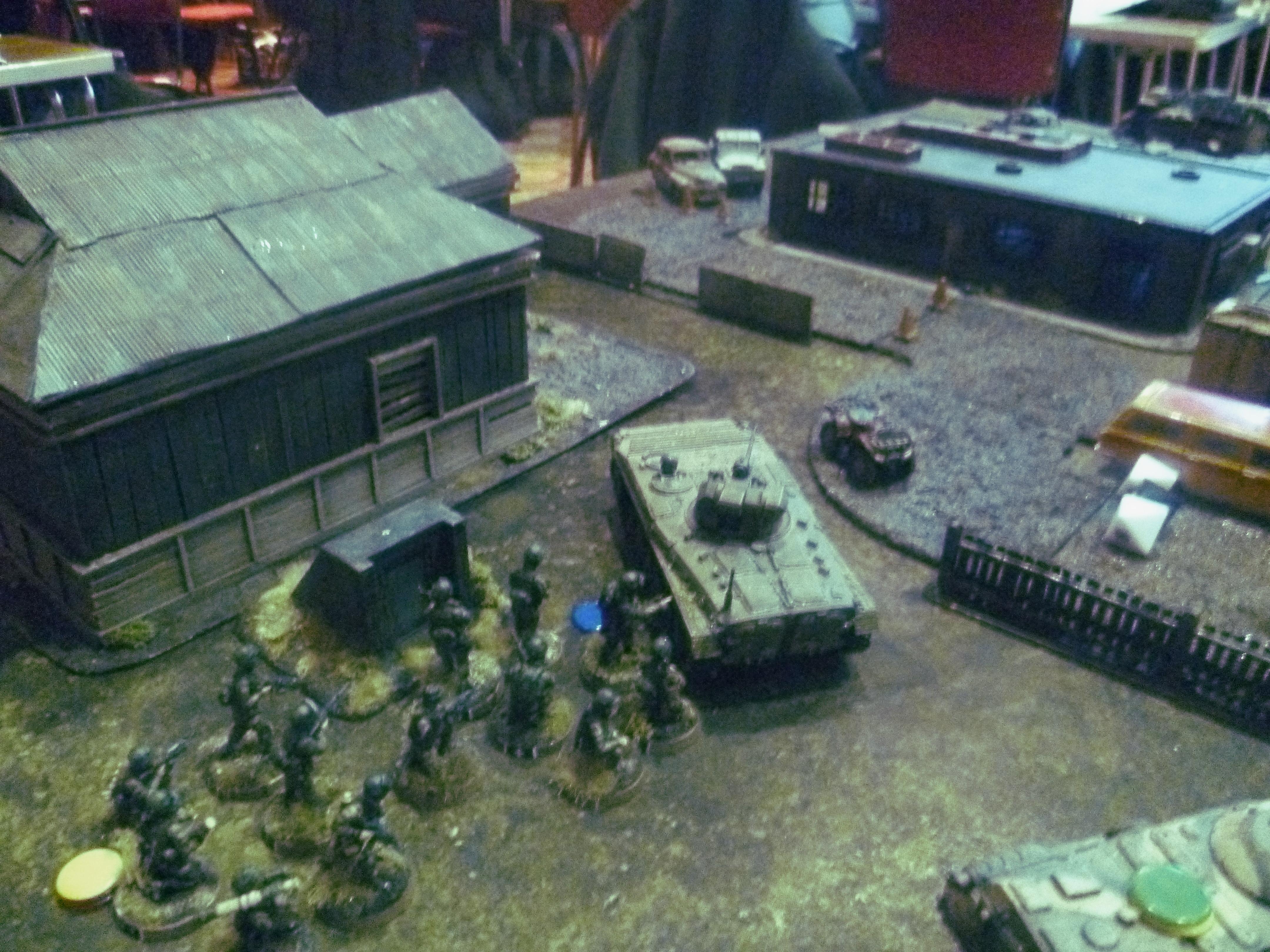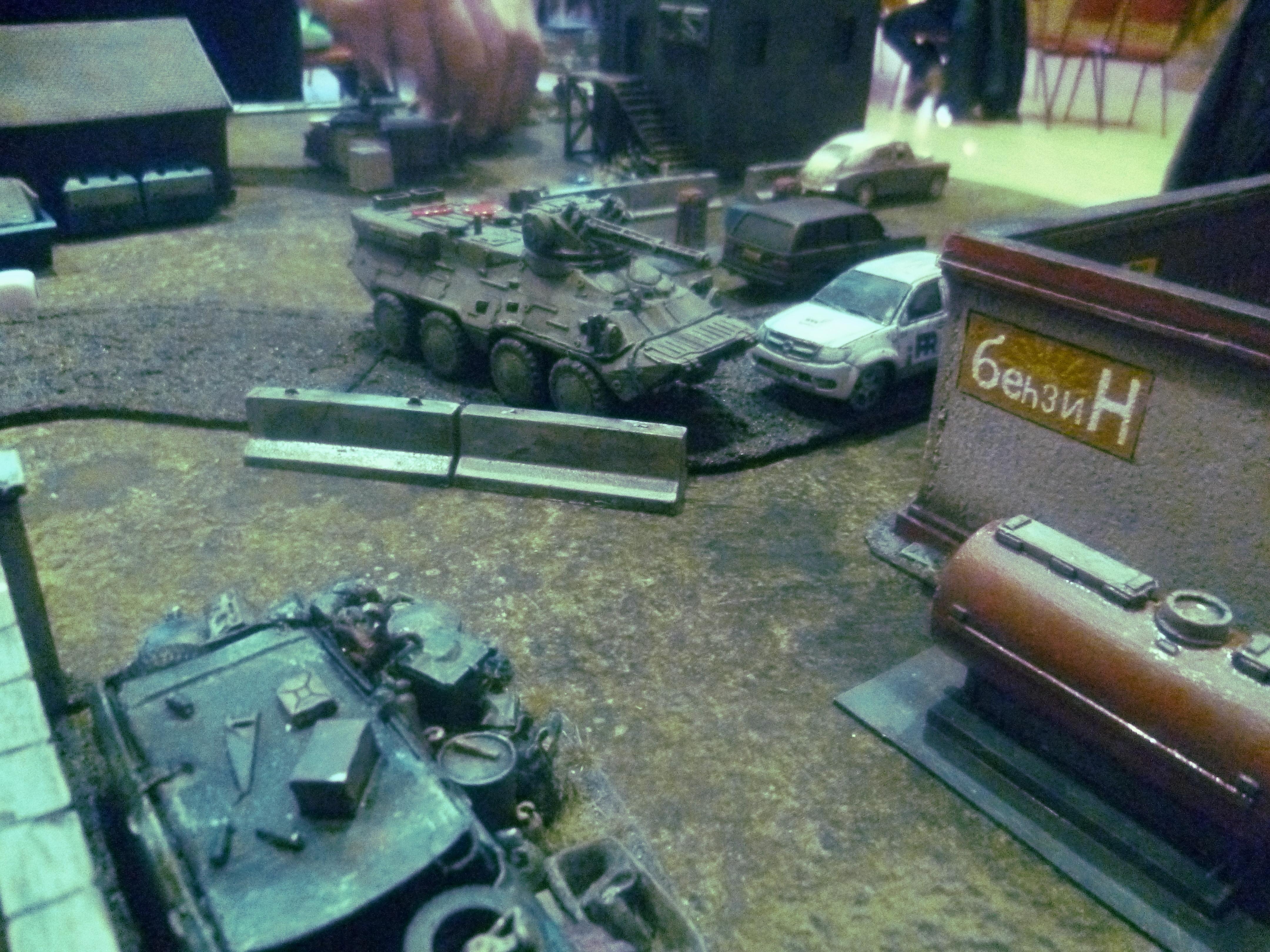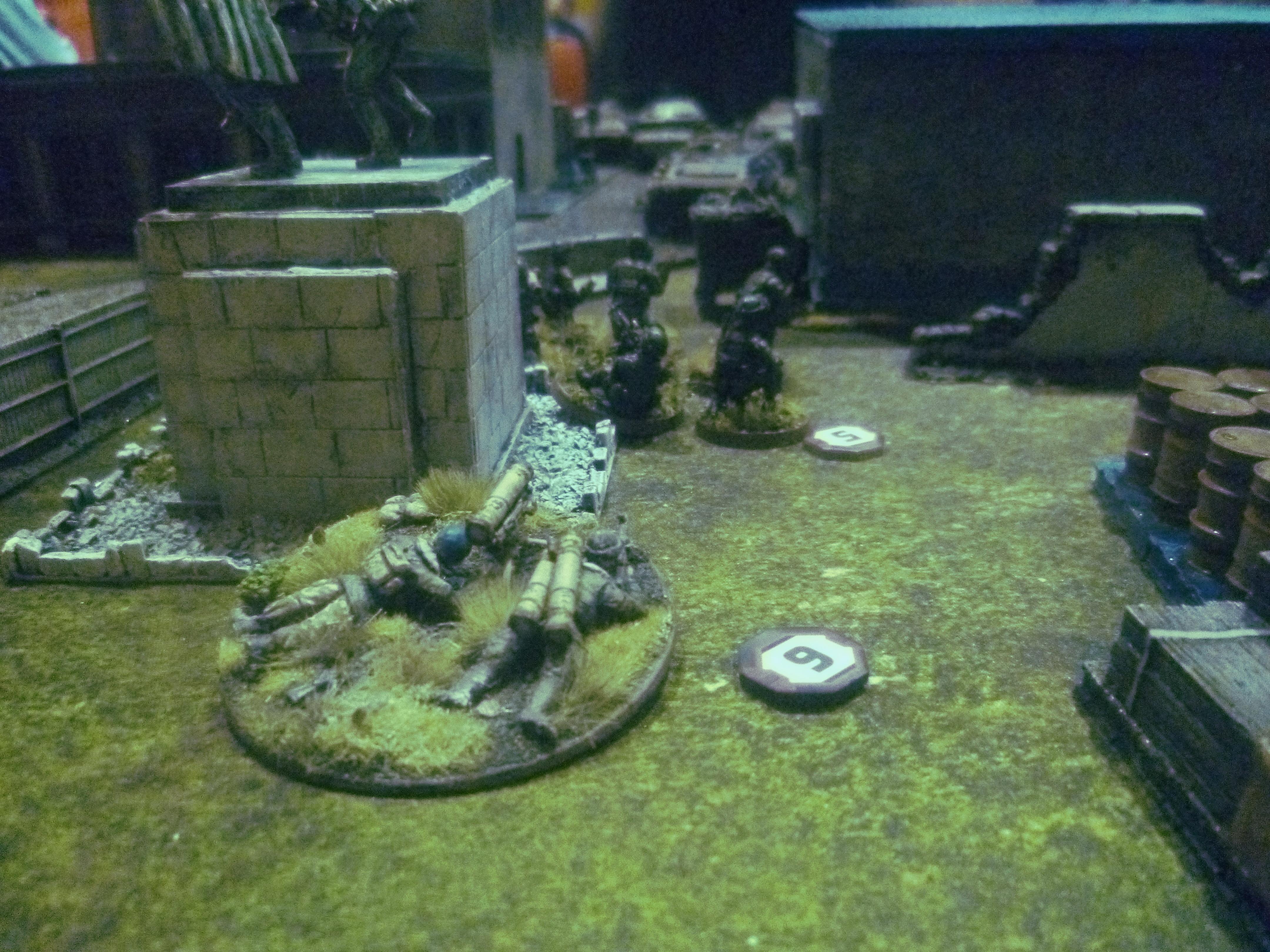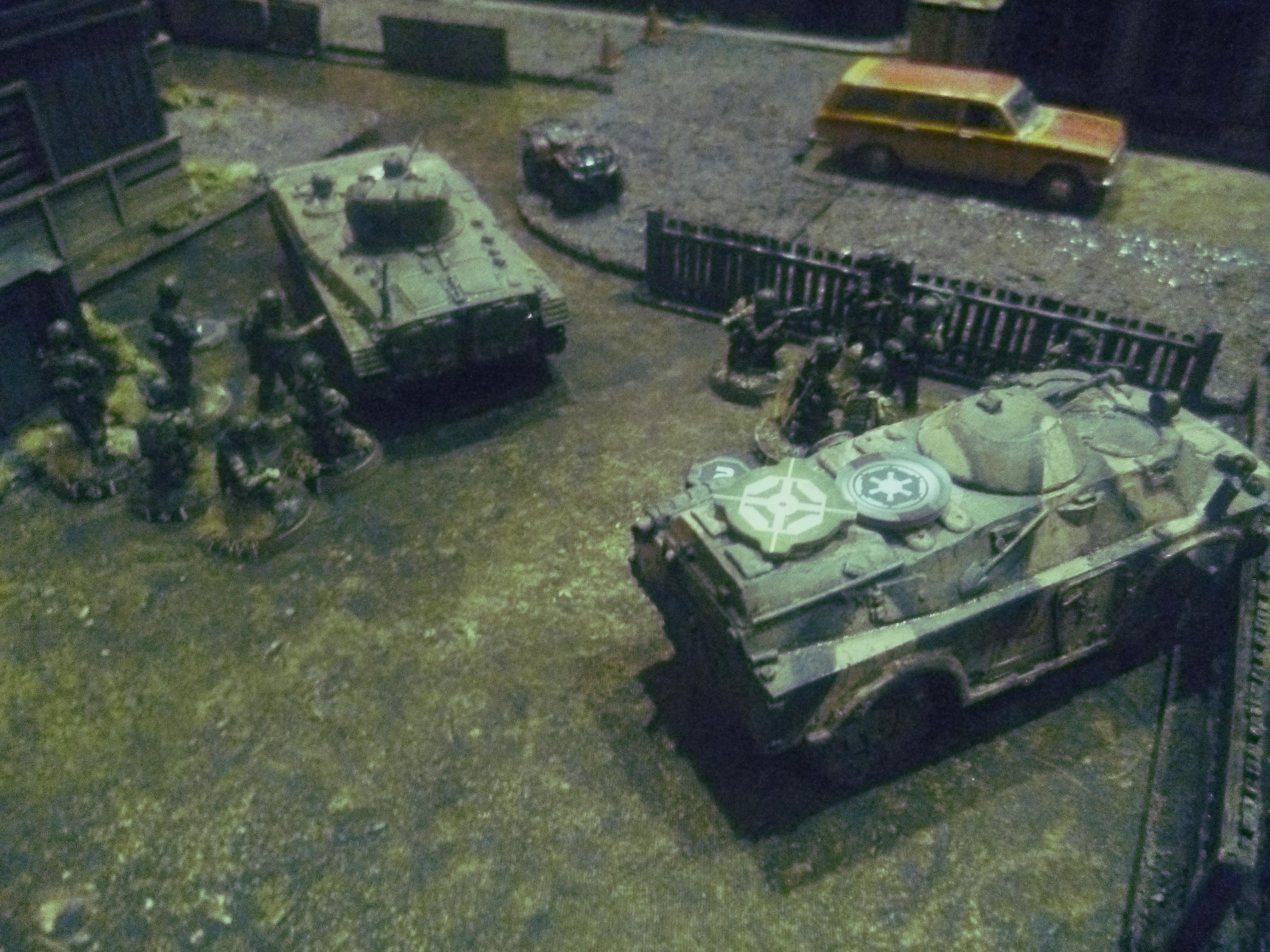 Syria post incoming …whenever the models are painted. 😉