The MT-LB (Multi-Purpose Towing Vehicle Light Armoured) is a Soviet era Artillery Tractor which has been in service now for nearly 70 years. Originally designed in Ukraine as a successor for the AT-P, based on the ASU-57 (which oddly enough still turns up in service today) it has spawned dozens of variants throughout its history (like every other Soviet support vehicle).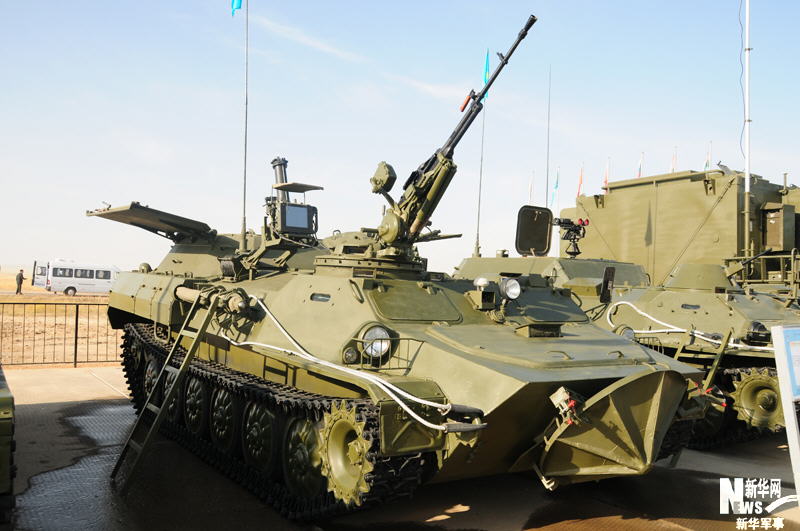 This brick of a vehicle's grown on me, it really has. I originally bought one to turn into one of those improvised ZU-23-2 mounts we're seeing in Ukraine these, though since then have made a regular old basic version too. Now I'm in the mood to make some more.
With my modern forces the original plan was for the Nationalist Mechanised Infantry Platoon to ride MT-LBs (with a vehicle mounting a ZU-23-2 as support). Representing just how prevalent the vehicle is serving outside of its original intended role (as the situation necessitates). With modifications ranging from up-armouring it a bit to make it a more reasonable APC, all the way to modern variants with IFV style weapons systems.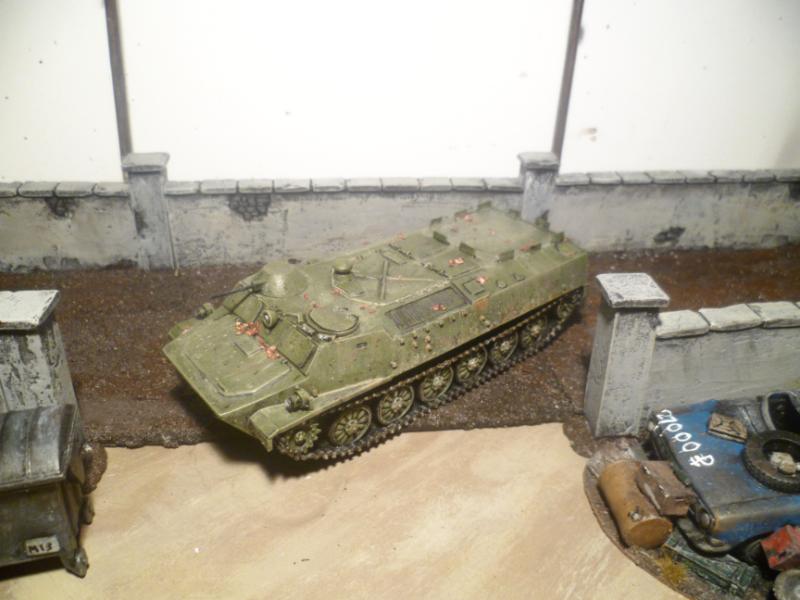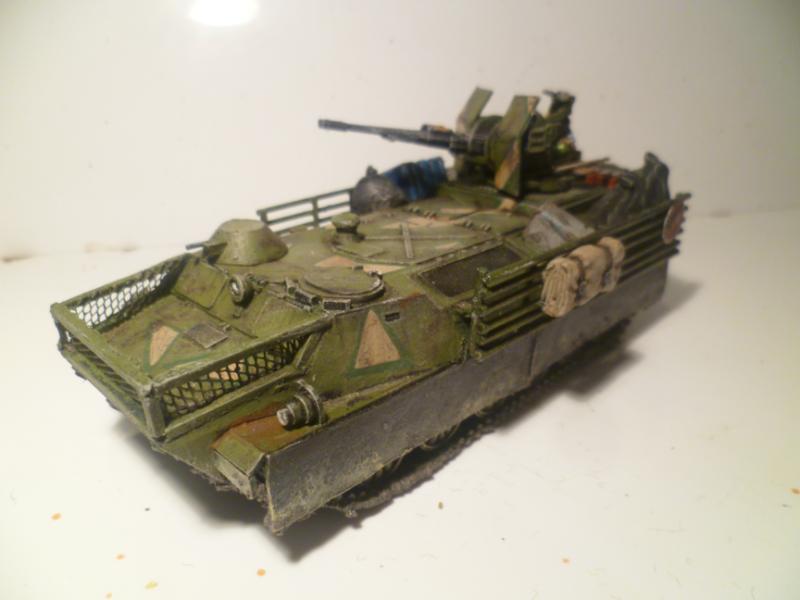 In doing my usual sift through images of modern conflicts, I've come across so many MT-LBs as to speak to the reputation of this vehicle. The sheer number of variants outside of field modifications is a tad surprising, as just when you think you've seen them all another shows up. Not to put down improvised mods either, as some of those can get pretty wacky.
In this post then I'm going to outline a few of these variants which I've come across and consider their potential for my own current modelling projects. Before I even started considering making anything more than just a pair of regular old MT-LBs, I'd already bought a set from Empress, but there's just too much material out there to give up on the opportunity for a bit odd.
MT-LBM 6MB
This Russian modernisation shares some commonality between other mods recently on the market. Its primary feature being the addition of a 30mm "BPPU" turret from the BTR-80A (removing the smaller front mounted turret on the standard model). I've seen it most commonly lacking much in the way of external additional features, though ones do exist with additional mudguards and applique armour (though none of them look really as extravagant as some of the armour packages out there, such as Ukraine's similar vehicle which it has exported to the Asian market).
In a fictional conflict, vehicles like this have the potential to show up with the Russian Ground Forces or Separatists. Like many Russian vehicles, its difficult to tell just how many are actually in service and where, and in my brief research I didn't come across much on this vehicle being used anywhere.
Regardless, when it comes to making a model, one of these wouldn't take too much effort to throw together. I already have a BPPU turret going spare (and damn how universal those things are for Russian modernisation), and it would just be a case of building up the existing bare roof at the rear of the vehicle. Outside of that I'd like to do a bit more to differentiate the vehicle from the base kit to show it being modernised; probably replacing the headlights, or even adding an armour package (whilst addon armour seems to be common on the Ukrainian export models, it seemed a bit spare on the Russian ones, perhaps due to different budget concerns).
So as an overall rating, I'd say its a possibility. I'm short on vehicles for my Russian Ground Forces, and they could always do with a "lighter" vehicle to equalise them with my other forces (right now they're riding about in BMP-3s backed up by a BMPT-72 Terminator).
(Bonus points, the magazine Military Modelcraft International had an article a while back on building one of these. Woo, cutting corners)
MT-LB Rocket Launcher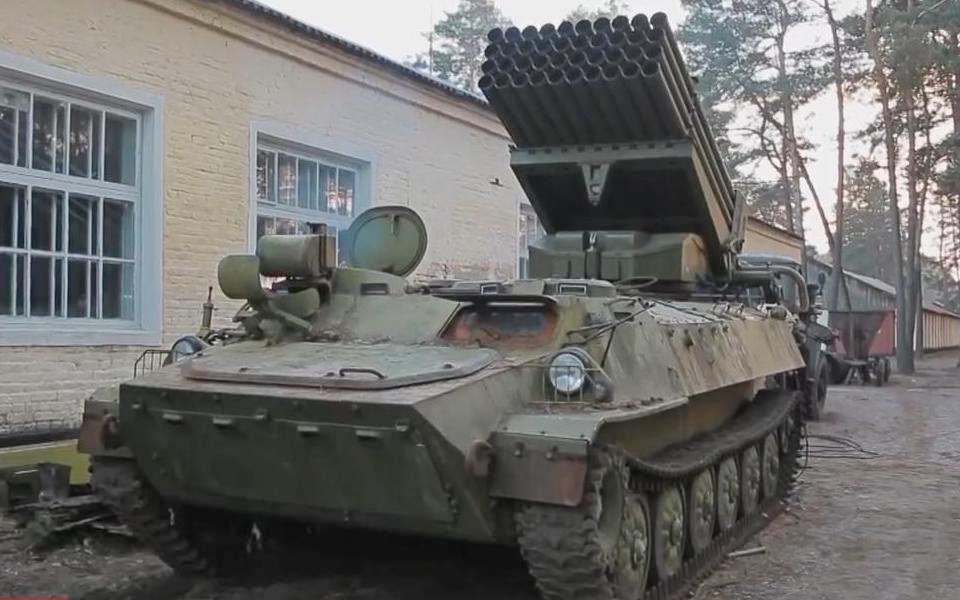 A conversion following a historical precedent set since the Soviet War in Afghanistan. This type of medication has appeared on everything from armoured cars, tanks and APCs, to just regular old trucks. In the current conflict in Ukraine the idea was born from Russia supplying the Separatists with a load of anti-air firepower, leading to the Nationalist's helicopters being mostly grounded causing a surplus of rocket launchers.
This modification, besides seeing decent usage in its improvised format, is now being produced out of state run factories. As is the case with vehicles out of Ukraine, even when it comes to factory built vehicles its hard to tell if there's much standardisation between the different plants and production runs, as I've seen these using different rocket pods, mounts and armour kits, and that's not even bringing in field mods, so the modelling opportunities really run wild here.
Ok, at face value sticking an unguided helicopter rocket pod on a ground vehicle may seem like a strange idea, but its been proven to be a concept which works as an area denial/ anti-material weapon for decades now. Why wouldn't I want a model with one of those?
Currently Spectre Miniatures does a Soviet Rocket pod for £4.99. However, you can also pick up a Revell Hind for £15 these days which comes with four, or you can do what I did and buy Eduard's B-8M1 set (4 for around £12) if you don't want the hassle of working out what to do with another Hind (modeller problems…).
Looking at all the variations out there, I'd considering making the vehicle fairly bare bones. The rockets are what should draw people's attention, with any armour probably detracting from that a little (as would this be used outside of the immediate combat area anyway). I'm considering this one a strong contender, even if it would be reserved for larger boards if it is to actually be used in games without being completely overkill ("Yeah, that platoon of yours? They and the building behind them are dead").
MT-LB SPG
You know how the MT-LB's supposed to be an artillery tractor? Well what if you lost the trailer from your artillery and bolted it onto the tractor's roof? Saving weight and being able to shoot and scoot? Great!
Similar to the ZU-23-2 mods, its like someone seen that big flat flat roof at the back of the MT-LB and thought it'd be a great opportunity to stick "something" there. The only images I've found of this mod are the set above, and I've not seen anything similar in all the conflicts which I've seen the MT-LB used (and why not? Its a "great" idea!?). I assume that the ammunition is either out of shot at the front of the vehicle, or in the interior compartment. Or hell, in another MT-LB…
The main hurdle with making one of these in 1/48th scale is the lack of modern, or even Cold War, Soviet artillery pieces. Seriously, there's barely any WWII guns out there. So far I'd settled for SASM's older Soviet heavy artillery in a previous search for a piece (which will be used with a ground crew), but even the ones that company sells would be unsuitable for this (being just too large). If I want one of these I'd either have to resign myself to using a WWII Zis-2/3 (and then I may as well stick a Maxim Gun on a pintle mount if I resort to that…), or scratch build something.
Unless something turns up then, this one, whilst cool, may be a pipe dream. Its unfortunate that post-WWII games are more orientated to the Skirmish level in 28mm, with larger battles being the realm of smaller scales. Otherwise we'd maybe have more options for artillery. If something does crop up, it'd be a super simple conversion to do, and I'd be glad to have something as odd as this just for fun.
(Edit: Since posting this, I immediately discovered that this was based on an existing modification using the Vasilek auto-mortar. There's nothing new under the sun eh?)
A regular old MT-LB, but with more crap!
Um, yeah, ok, this is also an option. Just doing up one as a support vehicle laden with boxes and junk on its, roof then inexplicable rugs, posters, and slogans on the side would still be eye catching? No? 🙂
OK, let's just stick a generic armour package on it and call it a day…
Ah, no.
Ok, maybe…
…
Closing
And so ends another filler post. Um, wait, no I'm not supposed to admit that. Its been a while since I posted here, both through life getting in the way of modelling time, and an insesent habit of starting too many new projects without finishing anything (I have a stack of six buildings sitting on a shelf 80-90% complete right now…), Ideally I'll have physical models to post over the next …week and or month or so in a WIP state at least once I can push them over that last hurdle of tweaking the final details.
Till then, there's a taste of a future potential project. So far I'm settling for at least one with Rocket Pods, then either the Russian 30mm modernisation, or just a regular MT-LB laden with stowage (before I then buy some more from Empress for the others…).
The vehicle's growing on me. More than the BMP-1 or 2, so I may well go ahead with that potential Ukrainian Nationalist force entirely mounted in them like I'd originally planned with this modern project. They're a vehicle you don't often see in wide spread use in modern games (at any scale), which fails to show off just what sort of usage it has in the real world (a friend Paul would call them "useless vehicles" in his own rules. "Useless vehicles" being how wargamers see the things of course, and they give a re-roll to nearby units instead).
Pity I ran out of space for more vehicles months ago…