For your perusal, here's the GMV Flyer 60 by Special Artizan Service Miniature's now painted up. …Yeah, I've been super distracted this week so it took me forever. 🙂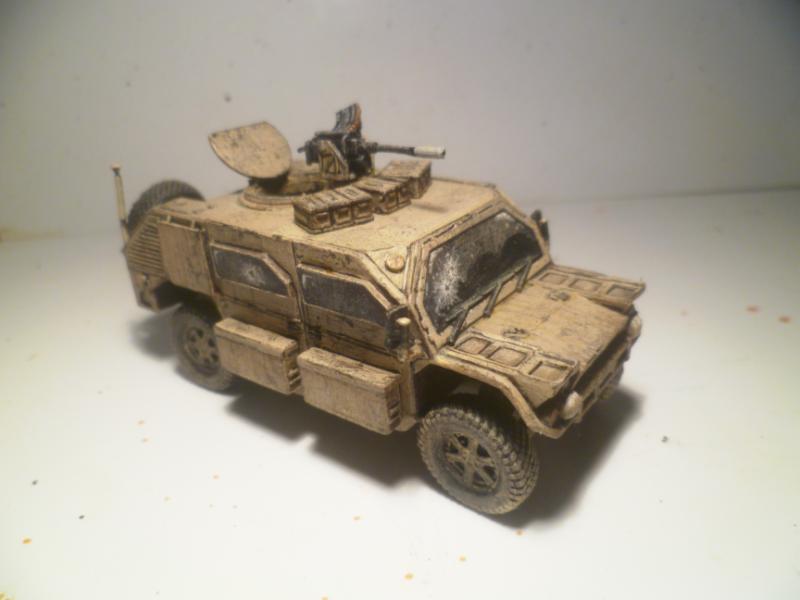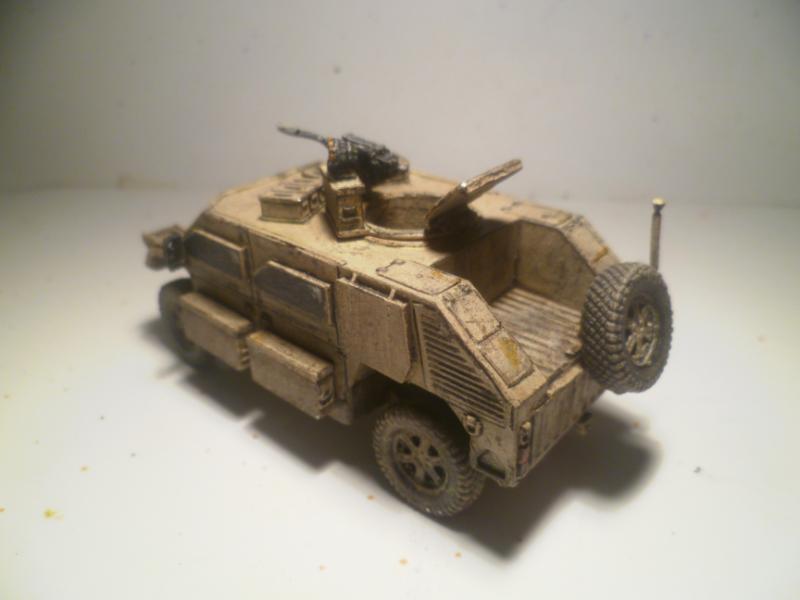 I couldn't find any of the promotional images of the Flyer with any sort of camouflage or insignia, so I went with just a regular tan colouring. To spice it up a bit it looks like its been through the wars with the weathering… Hopefully the cracked glass is at least semi-convincing. A tutorial for bullet resistance glass which has taken some impacts is something I'll need to search out at some point.
Here's it in a scene, with whatever desert like terrain I had to hand. …I.e. My fantasy stuff. Uh, let's just say the alien language on the walls are pop-culture references. The Land Rover in the foreground with the Russian Orthodox Crucifix is perhaps a bit more blatant.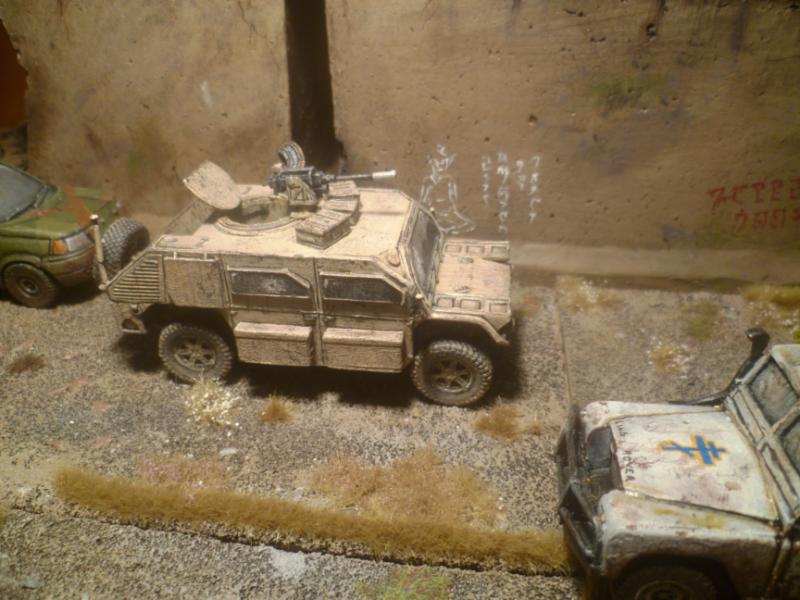 That's all I've managed so far this week. I'm due to make a start on the infantry from the order, and ideally finish putting together at least one terrain piece soon. That is if I don't become distracted by flashing colours, etc. Till next time. 🙂